Last Edit/Update: 8-25-23: Event Date September 23-24, 2023|Disc Golf

Leesburg, Virginia · Hosted by LoCo Disc Golf Club Twelfth Annual LoCo Open, an ODDS event, and a PDGA B-Tier! September 23-24, 2023 at Clark's Run Disc Golf Course Weather problems on Saturday as Virginia Governor Glenn Youngkin declared a State of Emergency in advance of Tropical Cyclone Sixteen so we did not get to play Saturday so Sunday matchups only.
---
DISKGOLFN THE PODCAST
---
www.247365media.com / www.diskgolfn.com Team Try & Keep Up: JT Nortoncom / Diskgolfn / Platinum General Services / WhatAGraphic / PDGA / Randy Sun / BTX Sports / 2023
---
JT Norton Update 8-24-23
I got 16th in a field of 32 and a buttload of points!! My feet also stayed dry ALL DAY because of Randy Sun @randysunsports Big shoutout to my fellow card players Fredrick, Peter, and Moises you are awesome. Thank you Moises for the feedback and advice I will make sure to focus more on that issue you brought to my attention.
The weather was crappy but LoCo Disc Golf Club stayed focused and got did it for us. It was ugly, muddy, and wet but I (we) got to play disc golf some some fantastic people. This is a tough course and in these conditions even tougher. This was only my second time ever playing this course so I'm happy that I did not send my game completely into the toilet. I'm also happy that now have enough points to get an invite to the 2024 Masters, which was one of my goals for 2023.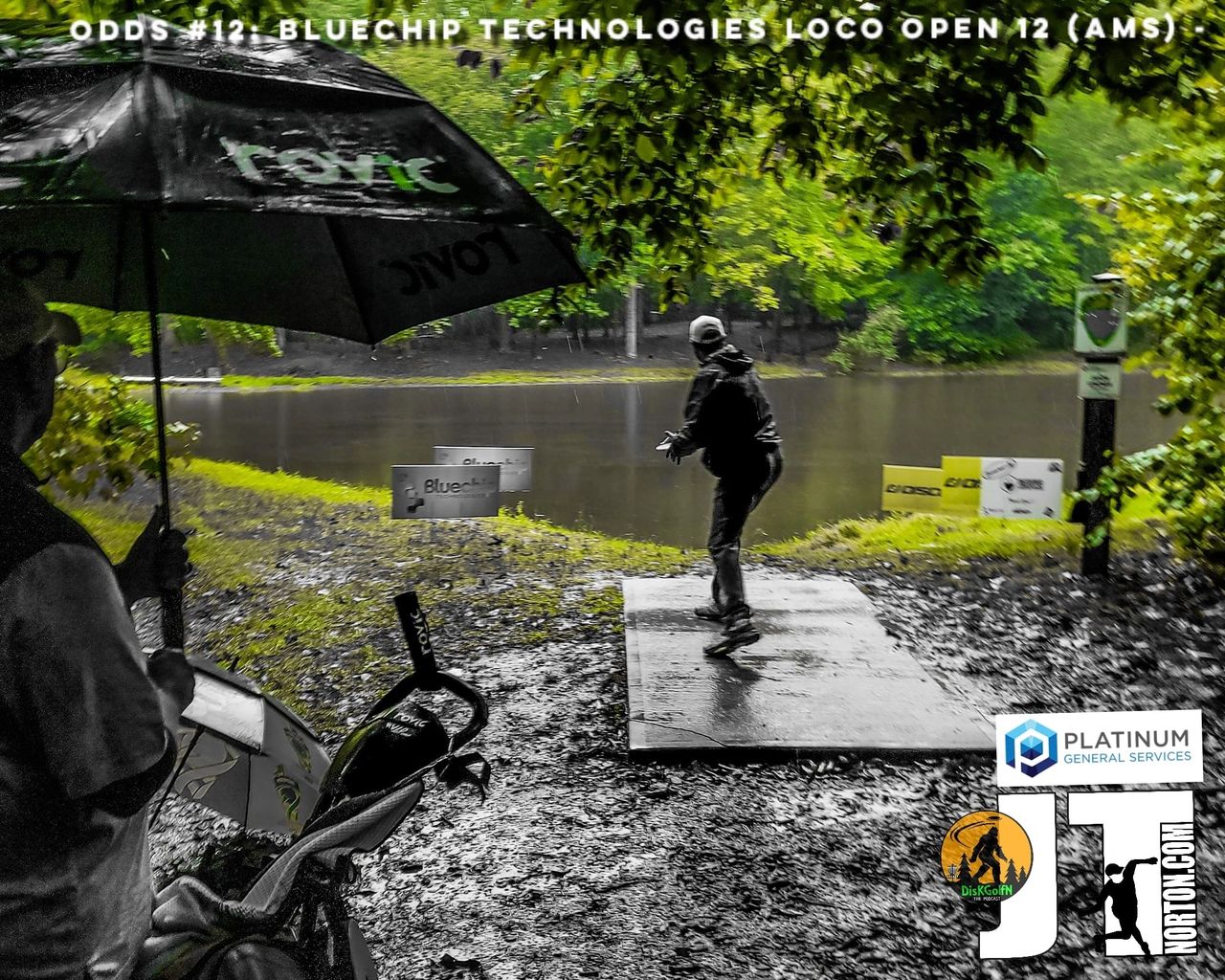 I learned a lot from this one and will be making some adjustments to my bag and routine because of what I took away from this one Nothing major regarding form but I'll be focused on getting the right plastic in my hands and hitting my release points, which I missed way too much of this weekend. On the last two holes, I discovered a new putting option and will begin applying it immediately to my game. I don't think I should change my style but I really liked the adjustment, but just made it too late in this game.
* The players' pak was absolutely top shelf and it was a great time playing this event even if the weather did cause problems for us. Professional Disc Golf Association MVP Disc Sports
---
Bluechip Technologies is excited to present the Twelfth Annual LoCo Open. More details to come. We're looking to create a spectacle!
Event Winners:
MA1 · Mixed Amateur Winner: Sam Goetsch
MA40 · Mixed Amateur 40+ Winner: Bob Stahl
MA50 · Mixed Amateur 50+ Winner: Mark Metz
MA2 · Mixed Amateur 2 Winner: Kyle Foster
MA3 · Mixed Amateur 3 (My class 16th)Winner: Nick Wells
MA4 · Mixed Amateur 4 Winner: William Gibson
MJ18 · Mixed JuniorWinner: Darrin Sever
* I play the MA3 class instead of MA50 because it allows me to play against a larger group of players. I will advance to MA2 and beyond as time goes on. Going up against these younger people makes us old guys work harder. It is tough because some of these kids are really good.
Check out the unboxing event on Facebook: https://www.facebook.com/groups/LoCoDiscGolf/permalink/6785135644866289/?mibextid=Nif5oz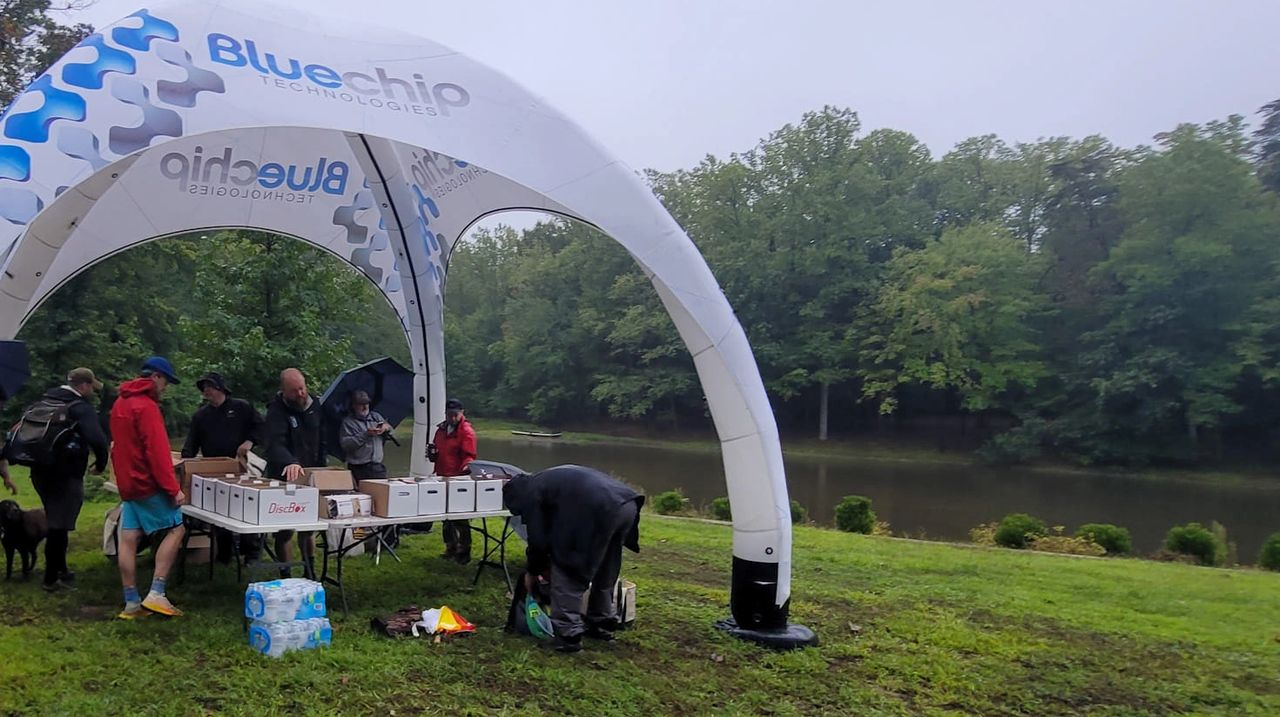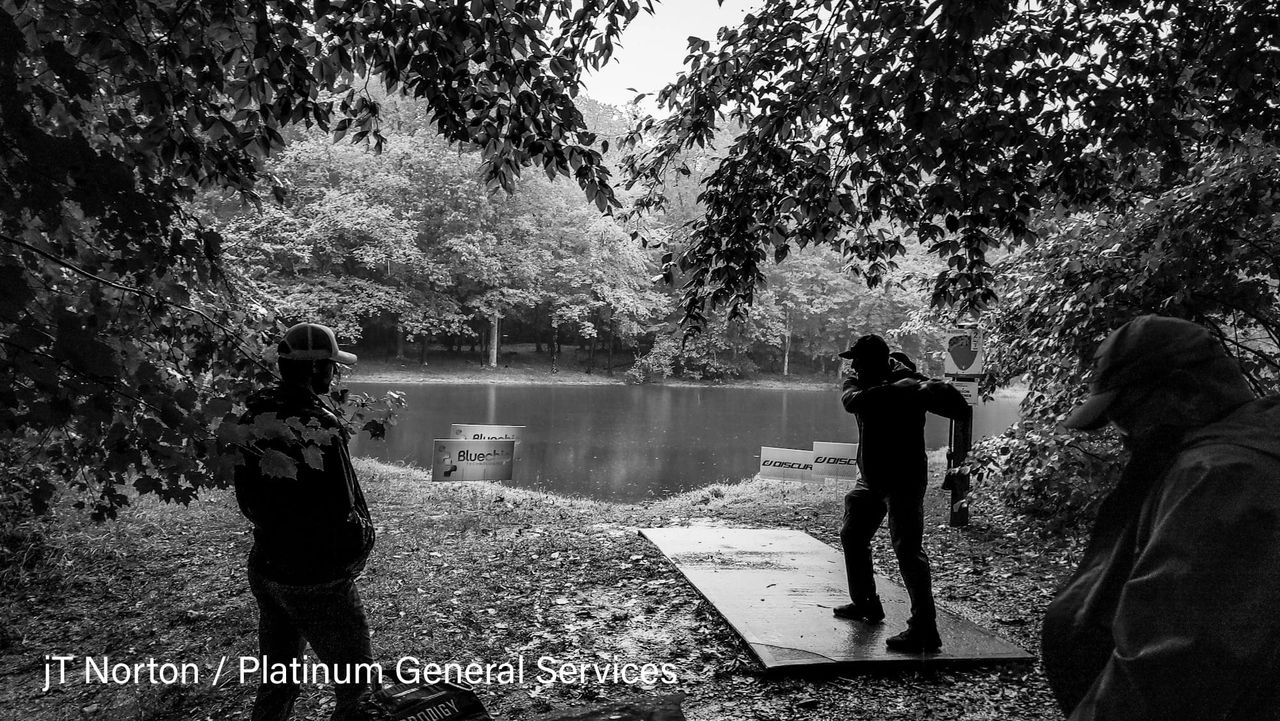 ---
Clark's Run Disc Golf Course is a private disc golf course located at Freedom Center in Loudoun County, Virginia, and is open to Freedom Center All Access Members, LoCo Disc Golf Club Members, and Temporary Day-Use Members through a recommended donation of $5 or more per person, per day. Donations can be made at the kiosk located at the main parking lot or online at PayPal.me/FreedomCenter
Freedom Center Lane is located 7 miles north of Leesburg, VA off of Taylorstown Road just north of the intersection of Stumptown and Newvalley Church Rd. The main parking lot is located next to the kiosk at the south entrance. Do not park on the grass. Overflow parking is available at the north entrance.
** Hours of Operation ** – Open from dawn to dusk most days. Seasonal weekday closures for summer camps and occasional weekend closures for sanctioned events.
* Smoking, vaping, drugs, alcohol, and firearms are strictly prohibited*
Spotify / Apple / BuzzSprout / Amazon Music / Podchaser / Podcast Addict/Player FM / Pocket Cast / Listen Notes / Podcast Index — Home / Gallery/Blog